Creque Marine Railway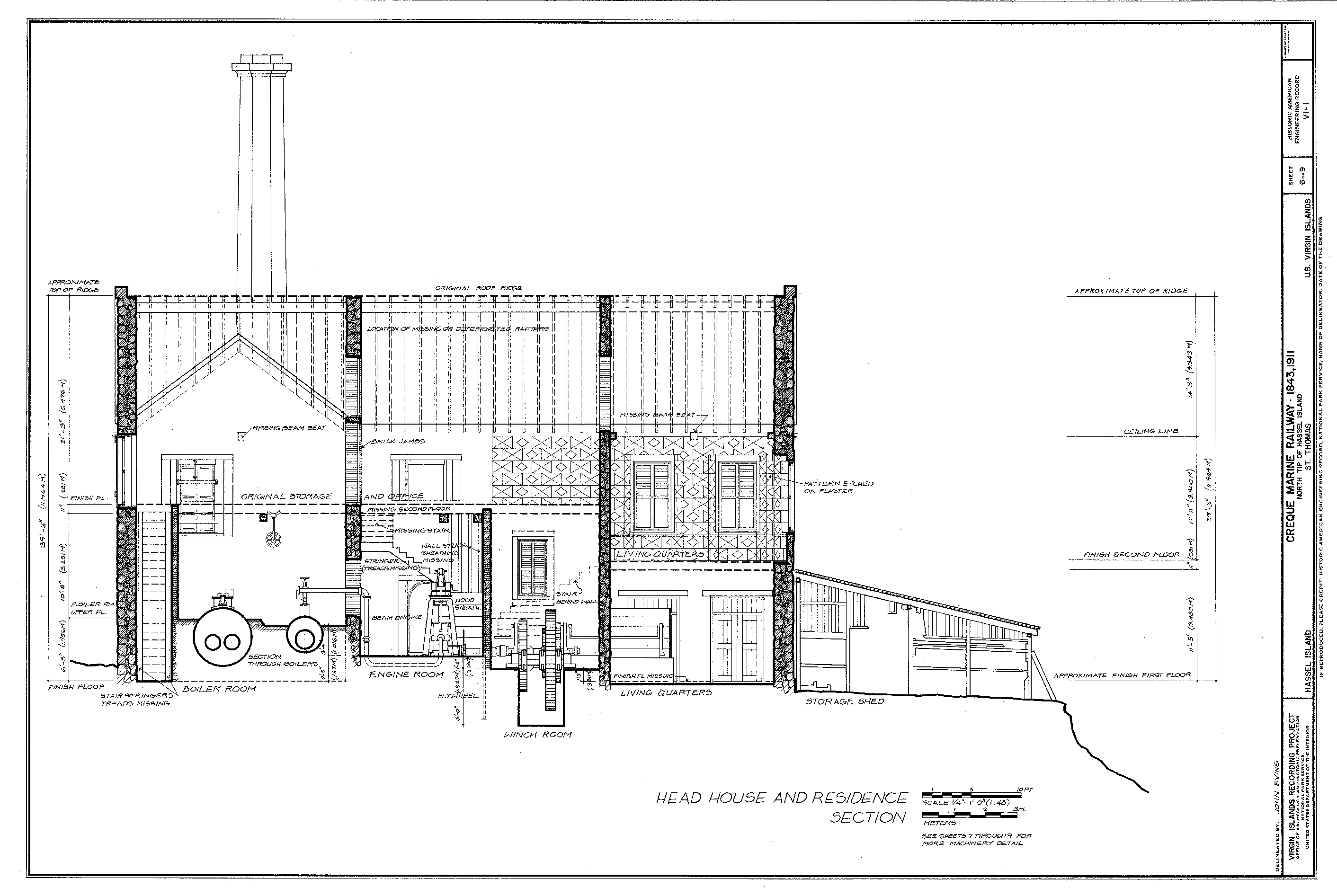 In 1840, as maritime trade expanded significantly on St. Thomas, several local businessmen established the St. Thomas Marine Railway Company on the north end of Hassel Island.  The company created a slipway to hoist large steam-powered vessels onto land for repairs and maintenance.  Marine railways, such as this, include three main components: an inclined plane with rails leading into the water, a carriage or cradle upon which the vessels sits, and a winch or windlass to power the hoisting of the large ship.  The company was successful and was regularly hoisting ships as large as 1200 tons from the water by 1868.  Along with the slipway ramp, the site of the company included a large building to house the machinery and the company's superintendent and several structures for repairs and tools.  The 1860s also saw the company add a new venture to their business, a floating dry dock in the middle of the harbor (see image below).  This highly anticipated feat of engineering was unsuccessful and eventually sunk by the later years of the decade. By 1910, the company faced financial failure and was auctioned.  The site was purchased by Henry O. Creque for approximately $7000.  By 1912, the site was back in working order under the name Creque's Maritime Railway Dock.  Under new ownership, the business succeeded again.  The site was fully abandoned in the 1960s.
Creque Marine Railway is the oldest steam-powered marine railway in the Western Hemisphere.  The engine powering the winch was a Bolton steam engine.
For additional drawings, photos and information visit the government site: http://www.loc.gov/item/vi0026/  You can highlight this web address, right-click on it and select go to (site address).
These three historic postcards from the early 20th Century illustrate the marine railway in action: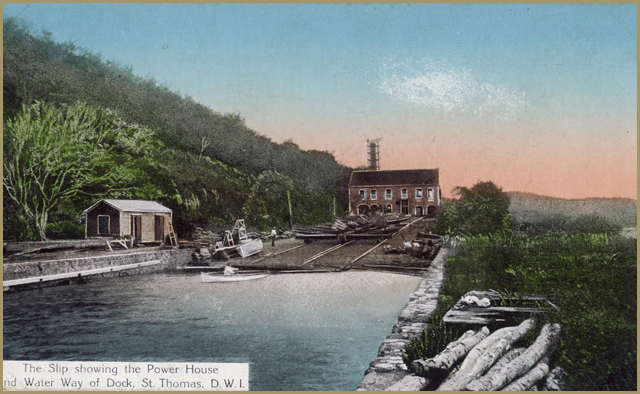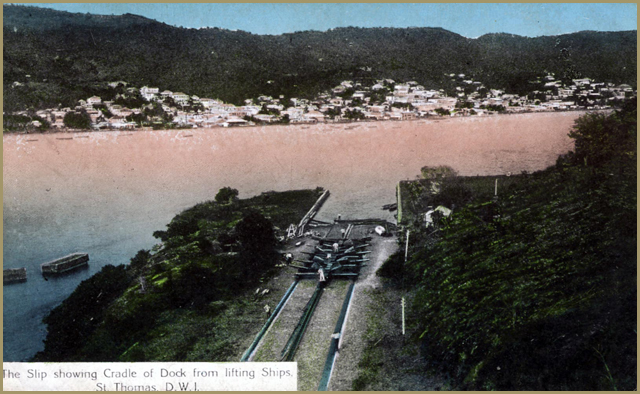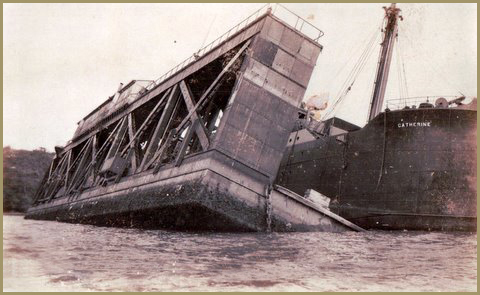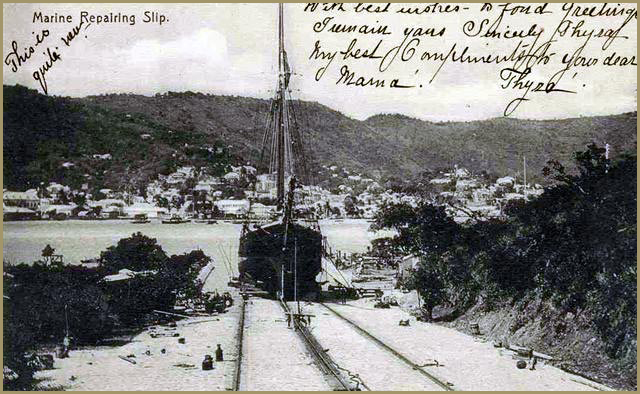 Explore the site's transformation in the following collections of HAER photos from the 1960s, and NPS photos from recent and ongoing preservation and interpretation efforts: