American Battlefield Protection Program Grant
The St. Thomas Historical Trust was the recipient of an American Battlefield Protection Program Grant in 2010.  This dual-prong project focused on investigating, documenting, protecting and preserving Prince Frederik's Battery, the 18th Century Danish fortification later used by British occupying troops during the Napoleonic Wars, and the surrounding waters.  Contracted experts undertook an underwater archaeological investigation and recording initiative, and an architectural study.  They completed architectural drawings of the existing structure, a baseline survey and a report recommending preservation work for the complex, digital laser scans of the battery, and a 3d virtual reconstruction of the site in the late 1700s.  Following the project, the Trust, in cooperation with the Virgin Islands State Historic Preservation Office completed the initial stabilization and restoration work recommended for the site in 2013.
The underwater project consisted of a proton magnetometer survey of the water area covered by the cannons of Prince Frederiks Battery, as well as probing for non-ferrous sites.  The results included locating previously identified 19th century ship debris, a ballast pile, and cannonballs, some of which were definitely associated with the battery.
Images from the architectural project: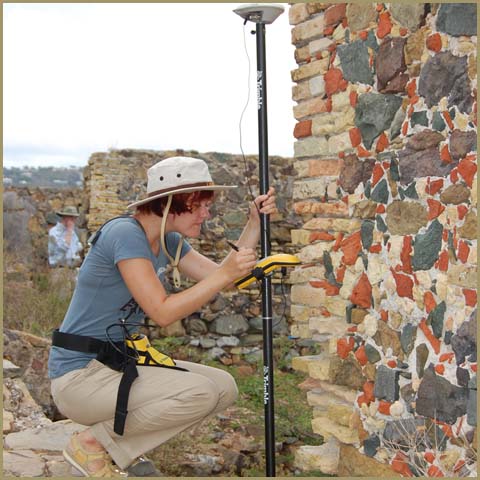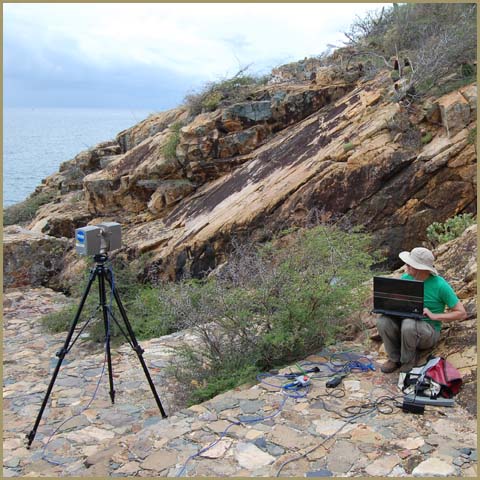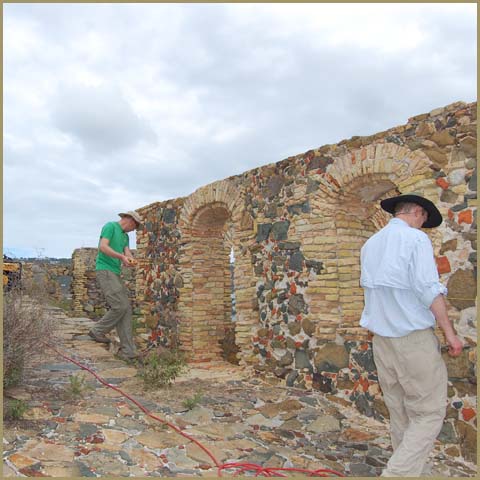 Additional Reading
Prince Frederick's Battery: KOCOA Analysis, Existing Conditions, and Stabilization Report by Arcadia Preservation, LLC
Documentation of the British Ships and Battle with the Danes on March 3, 1801, St. Thomas, Danish West Indies by Christopher H. Donnithorne
Submerged Cultural Resources Survey of an Area Adjacent to Prince Frederik's Battery, Hassel Island, St. Thomas, U.S. Virgin Islands by Panamerican Consultants, Inc.
The following slides illustrate the results of the ABPP architectural project and the processes of the underwater survey: