Garrison House — View Map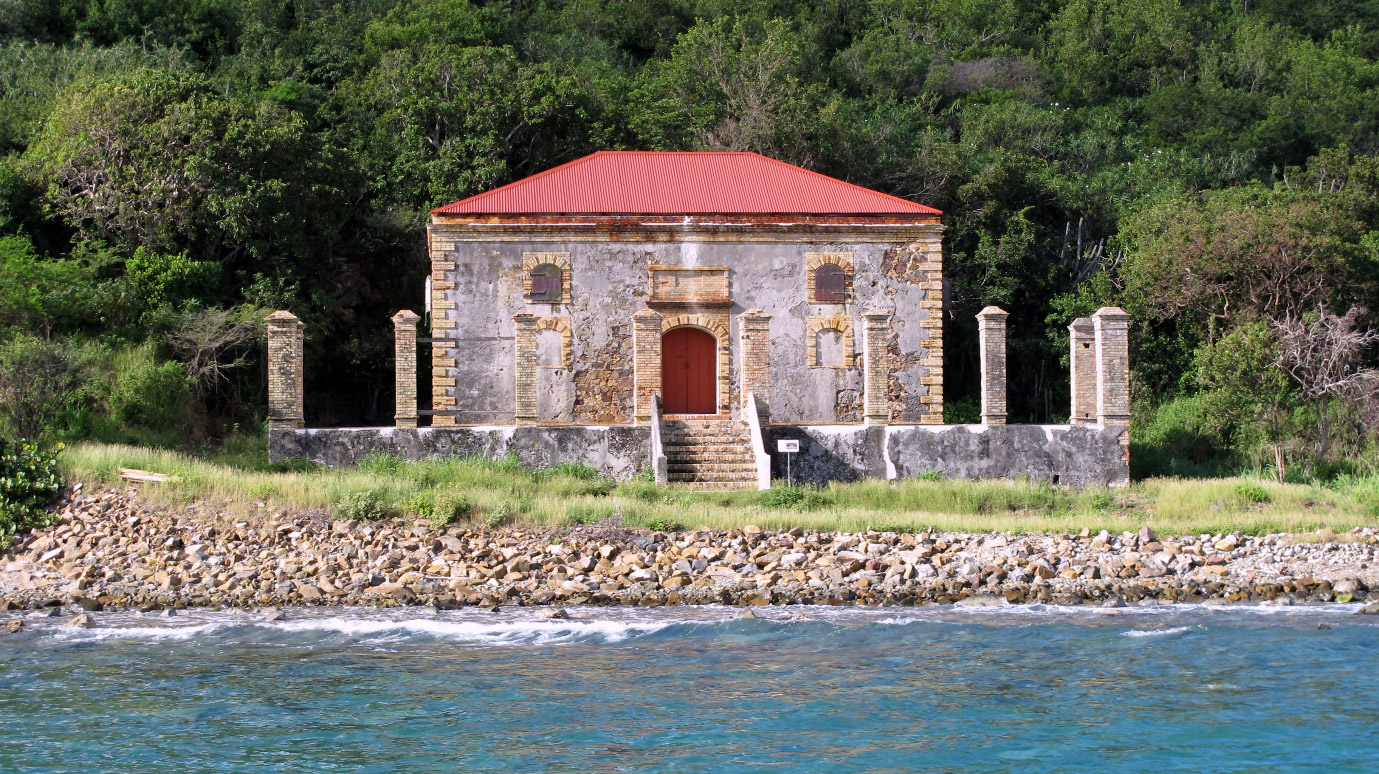 During the second British occupation of St Thomas, 1807-1815, the Garrison House was constructed. It was the only major site added in this period.
Due to architectural and historic similarities to a structure in Barbados, researchers agree that the Garrison House was a Board of Ordnance stores building. These structures were solidly built and used to house and protect weapons, munitions and military equipment. It is just one story tall, although cavities on the interior walls may have held supports for an upper storage area. The walls are nearly 3 feet thick, and the windows at the top have interior and exterior shutters. The shutters are heavily constructed with bronze hinges and are copper clad.
The building was maintained by the owner, Mr. Isidor Paiwonski, until it was transferred in 1978 to the Virgin Islands Government, It then languished, deteriorating, until 2012 when the St Thomas Historical Trust undertook a major renovation using funds contributed by Trust members. Continuing maintenance requires continued fund support from our members.
The following images show the site in its current conditions: