Cowell's Battery & Signal Station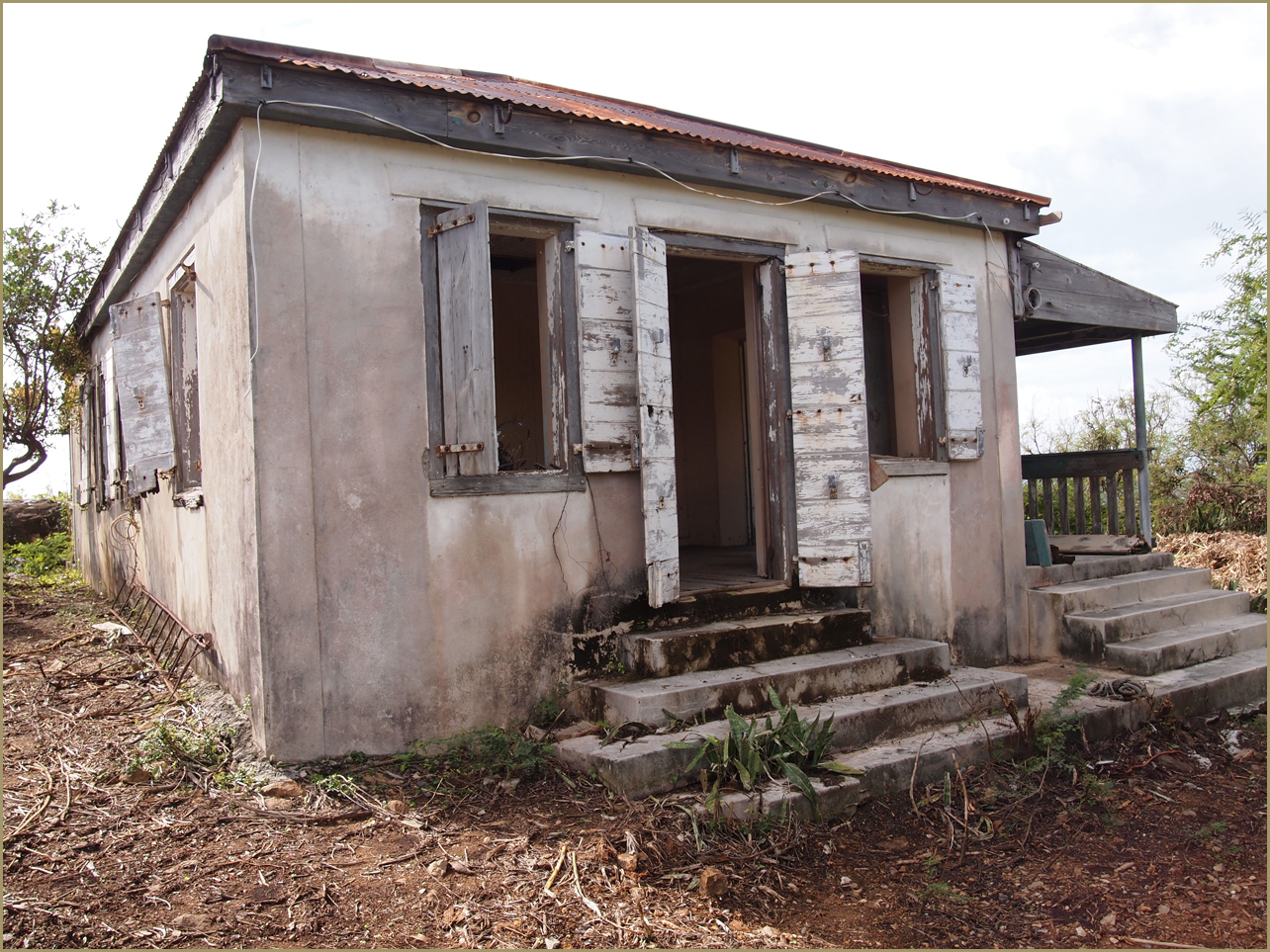 Cowell's Battery was constructed during the first British occupation of the Danish West Indies in 1801 to further fortify Hassel Island and create a strategic defensive lookout for the forces.  The battery occupies the southernmost peak of Hassel Island, another of Danish Lt. Peter Lotharius Oxholm's key defensive points on the island.  This high southern elevation combined with the position of Fort Willoughby and fortifications across the water to the east guaranteed the British full defense of the harbor.  As built by the British, the battery housed two 24lb cannon on traversing carriages which allowed complete coverage of the harbor entrance.
In the later 1800s, long after the end of the Napoleonic Wars, the site of Cowell's Battery was transformed into a signal station.  The station was used to signal the arrival of ships into the harbor, as St. Thomas had become an important trade and travel center in the Caribbean by the later 1800s.  Signals for harbor entrances were created by raising and lowering black balls along the mast that is centered within the battery walls.  This station functioned until the 1960s.
Historic images of the site: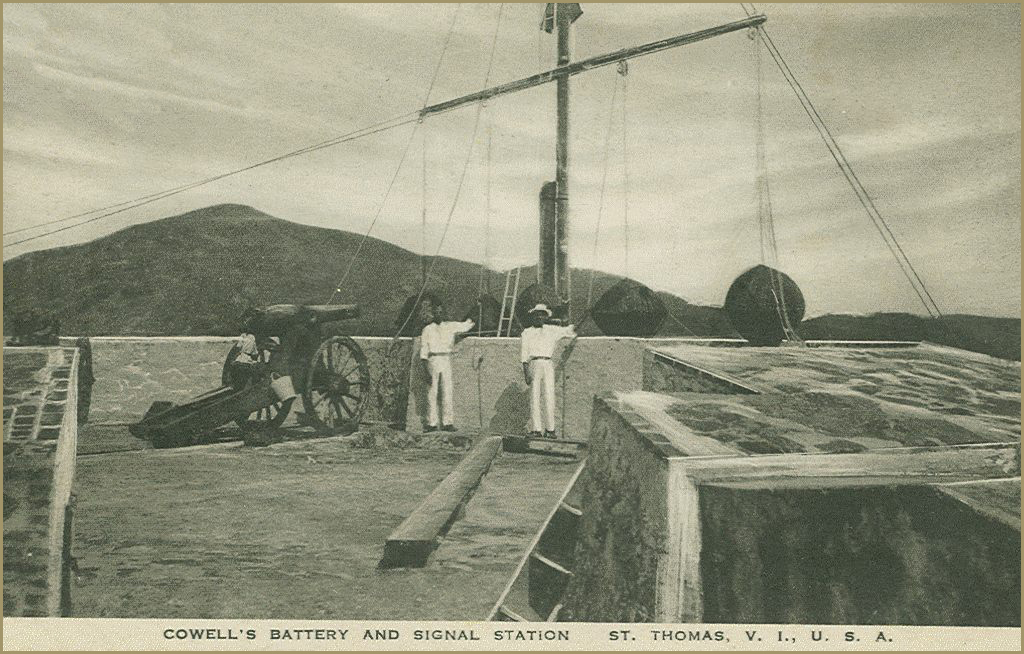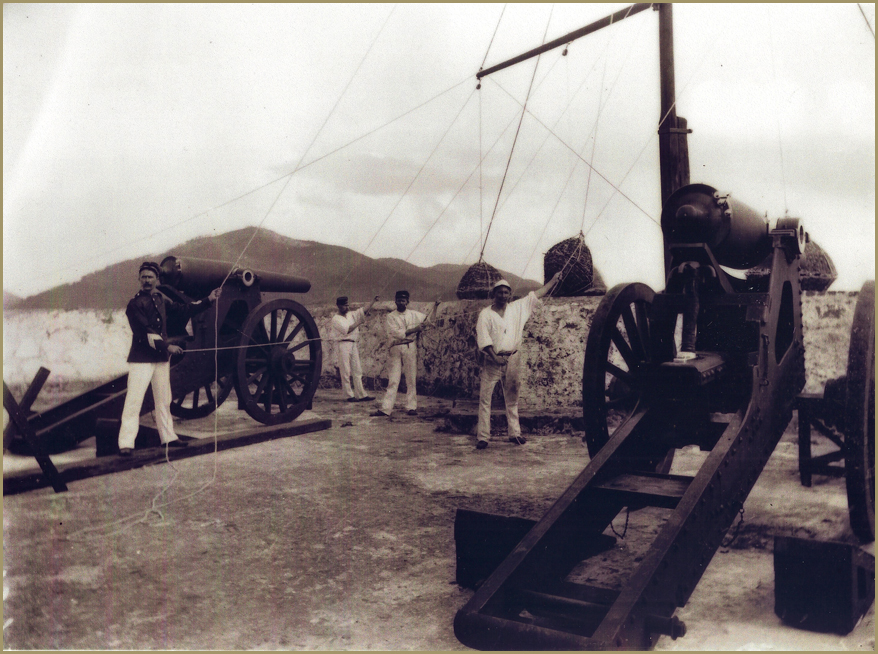 Current image and plan of the site: